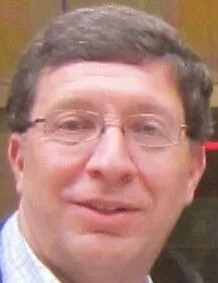 Charles R. Avrutik, D.D.S., F.A.G.D.


Dr. Avrutik is a solo practitioner and assures his personal attention to every patient. He is comfortable treating both children and adults with special consideration for their comfort and ease. He strives to provide each patient with a full understanding of their dental needs and many patients have expressed their gratitude for receiving a complete explanation of their dental requirements.
After graduating from Columbia College in New York City in 1975 he earned his Doctor of Dental Surgery degree from the Columbia College of Dental Medicine. As a dental student he was honored with the William Bailey Dunning Award for Excellence in Periodontics as well as the Northeast Society of Periodontist's Award. In 1980 he completed his General Practice Residency at Monmouth Medical Center in Long Branch, N J. While working as an associate in a dental practice in Bricktown, NJ he established his own dental office in Dayton, NJ. Practicing in Dayton since 1986, he has been a resident of South Brunswick since 1992 and is a well-established member of the South Brunswick Community. He is an active member of the American Dental Association, the New Jersey Dental Association, the Middlesex County Dental Society and the Academy of General Dentistry where he was honored with Fellowship status in 1986. He was recently honored with life membership status by the American Dental Association.
Dr. Avrutik has been married to his wife, Denise, since 1979. They met at the Columbia School of Dental Medicine where Denise was pursuing her Masters Degree in Dental Hygiene Education and Administration. She is presently an Assistant Professor of Dental Hygiene at Bergen Community College. They have two children, Julianne and Timothy. Julianne is a dentist and practices with her father. Timothy is an Associate Product Controller at J.P. Morgan Chase in New York City.
Yearly, Dr. Avrutik has been invited to perform oral screenings at the New Jersey Special Olympics and enjoys this opportunity to give back to the community. Each year he volunteers his dental services for our veterans for a weekend at the Zufall Health Center in Moristown, New Jersey. In his free time, Dr. Avrutik enjoys spending time with his family, reading, traveling and relaxing at the shore.